Happy Birthday to you! Happy Birthday to you!
Happy Birthday Dear Blog! Happy Birthday to you!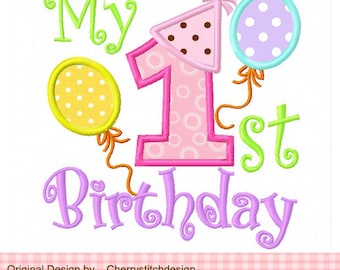 Happy Birthday Blog!
I can't believe that it has been a year since I started putting my journey into words and sharing it with you all! Wow! What a ride it has been!!!
Thank you from the bottom of my heart, because if it wasn't for you (yes, you!) reading this; allowing my words to inspire you into action; this day may never have come.
I have been blown away by all of you – each and every one of you – from all over the world who have taken the time to read this!! From as close as Tasmania across the ocean to Hong Kong to Russia; to Turkey the UK to the USA to New Zealand to Bali to Singapore to Denmark and Italy (just to name a few) – each and every single one of you, has continued to read each post, sign up for notifications and share your thoughts with me – Thank you!
Your support, comments, questions and encouragement to continue to share my journey, has inspired me!
 So a few reflections, from the past 12 months:
It's ok that I don't know it all – Evolution is part of life and I love learning and will continue to share it with you all – I don't know all the answers and never will – that is the fun part – I love researching and will always aim to ensure that I do my best to answer any questions you may have x
Play MORE! Do something you love – that makes you smile – don't wait until one day – how about this weekend? What is that one thing that you can do, that you haven't done yet – Mmmm standup padding boarding? Or Tell that person that you have a crush on them? Or go to a theme park? Or Enter that standup comedy competition? Possibilities are endless!
Balance is your friend – Say NO to the things you don't want to do – yes people may get upset or be disappointed but you need to give yourself time too – rest – slow down – sleep in…..
No one has the right to treat you badly and that includes you – So STOP IT! Stop punishing yourself; verbally; physically and mentally. Be gentle today – say to yourself – Great job! Or You are beautiful!
Forgive – Forgive – Forgive – it doesn't mean that you excuse the behaviour or what happened or what was said – it is time to move on and protect yourself – peace and forgiveness are wonderful gifts.
Brave! If you don't take the leap and step up now – no one else will do it for you.
Your body is a temple and the only one you have – so stop abusing it and start loving it!
Be willing to take care of you first – than others –

it is NOT selfish it is essential! 
To continue the celebration in style as I can't share birthday cake with, I wanted to share instead some of the photos from my recent shoot! YES – they have finally arrived and I am so so so excited by them!!
Next step in my website!
(Massive thank you to everyone at The PhotoStudio in Glebe Sydney – they are incredible – I felt like a star! So check out their website for more details; http://thephotostudio.com.au/) as I hope it inspires you to do something extra special like this for yourself soon too. (ps. I love that when I am 90, I will look back and say – Damn you were hot!!)
Final note – Thank you once more – I am so blessed to have had this opportunity and I can't wait to continue our journey together into the 2nd year of Fabulousness Unleashed, the next big leap – it's been one hell of a ride so far!
This 2nd year…..I am determined it is going to ROCK! Keep an eye out for the next post….
Can't wait to see you all there! Love Little Miss Fabulousness  xxx